Clearly the Kurenai know a quality elf when they see one.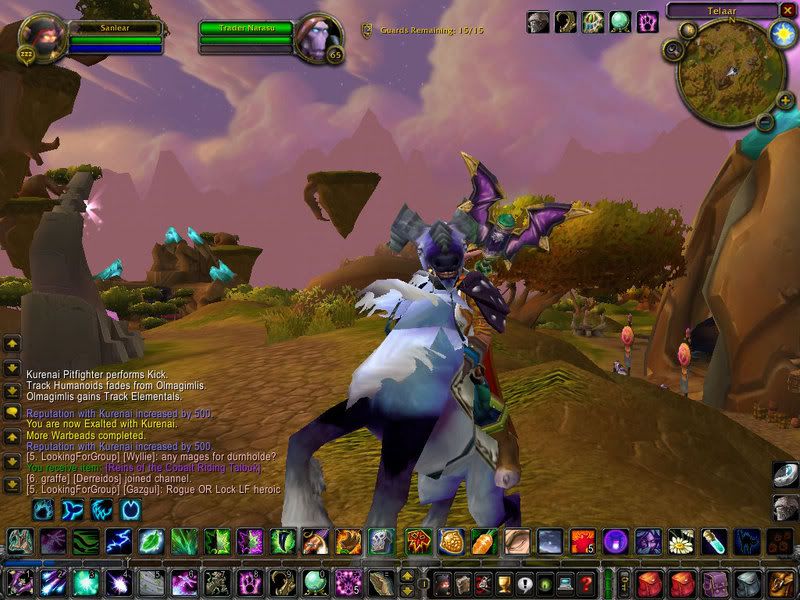 ---
Congrats man!

That's one reputation grind that I have not even begun to seriously pursue...
---
---
Sergeant

Posts: 314
Location: Oklahoma City
Contact:
Your talbuk is grinning from ear to ear! Congrats.
When the pendulum swings it cuts
When the big door swings open and shuts
Yeah we'll be middle-age children, but so what?
---
Lt. Commander

Posts: 1633
Location: Ironforge
Contact:
Woo, congrats!!
Goblin + Engineering = KNOW HOW, BABY!
---