Faster than one of Ringo's bullets! More powerful than the Deeprun Tram! Able to leap tall citadels in a single bound! Look up in the sky! It's a bird....it's a turbo charged flying machine....no, wait....it's
Superbird!!
In his secret identity as a mild mannered druid, Superbird fights for truth, justice and the Darnassian way!!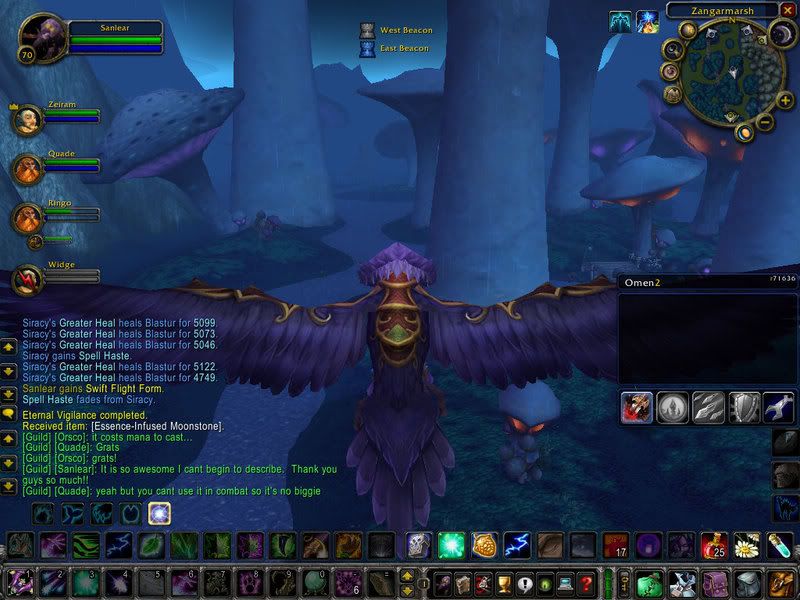 Huge thanks to Ringo, Widge, Zeiram, Quade and Baelan. You guys rock, and I absolute love my epic flight form!